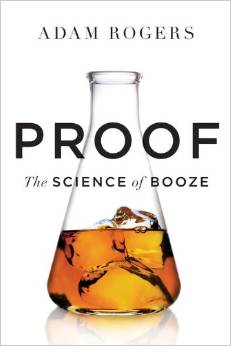 Proof: The Science of Booze (starts at 8:09): Science journalist Adam Rogers, who claims to have taken a liking to single-malt whiskey when he reached drinking age, has immersed himself further into alcohol–particularly, the history and science of making booze, tasting it, and enjoying–or suffering—the effects of it. Booze is a big story: Indeed, making it was a key piece of the dawn of human civilization, as Rogers, who is articles editor at Wired magazine, shows in his inaugural book, called  Proof: The Science of Booze. Rogers talks with How On Earth host Susan Moran about fascinating fungi, sugar molecules and other key ingredients, as well as our human taste buds for alcohol. We have a couple of copies of Proof from our recent pledge drive, so call KGNU (303-449-4885) this week and pledge at least $60 to get your own copy.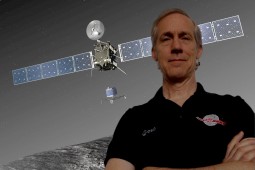 Rosetta's Rendezvous (start time: 17:40): How On Earth's own Joel Parker, whose "real" job as a planetary scientist is a director at the Southwest Research Institute, a collaborating partner on the Rosetta Mission. The mission last week successfully became the first to land a craft on a comet flying through our solar system. It was a well earned landing: Rosetta left earth in March of 2004 and has traveled about 3 billion miles to rendezvous with this moving target. To learn more, read this recent Q&A with Joel in the New York Times.
Also, Shelley Schlender offers a special headline (starts at 3:39), an interview with CU-Boulder's Dr. Kenneth Wright, an integrative physiologist, about his new study offering new clues about why shift work can lead to extra weight.
Hosts: Susan Moran, Kendra Krueger
Producer: Susan Moran
Engineer: Kendra Krueger
Additional contributors: Beth Bennett, Shelley Schlender
Executive Producers: Kendra Krueger, Jane Palmer
Listen to the show:

Podcast: Play in new window | Download (Duration: 24:08 — 22.1MB)
Subscribe: RSS