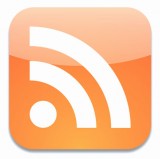 How On Earth is available as a podcast!
You can now find and subscribe to How On Earth in the iTunes store. You can also hear the latest episodes on your mobile phone via several free apps, including Stitcher and Science360 Radio.
(Stitcher streams may include advertising, which supports the app developer—not How On Earth or our station, KGNU)
Don't use iTunes?
Right click on this link and copy/paste the URL into your favorite podcast reader.
What is a podcast?
Our podcast is a way to listen to How On Earth on your computer, iPod or mp3 player — whenever you feel like it. You can subscribe using iTunes or other podcast reading software by clicking on the links above. Each week, iTunes (or the software you choose) will automatically download the full audio of our show, so you can listen when it's convenient.
Sometimes, we'll send other audio content to our subscribers, such as extended interviews and features. Of course, all of our weekly shows and any additional audio content will also be posted to this website, where you can listen in your browser. And you can hear us live every Tuesday at 8:35am (Moutain Time) on KGNU Boulder-Denver community radio: 88.5 FM / 1390 AM / Streaming on kgnu.org