How On Earth's all-volunteer production team includes journalists, scientists and technologists of varying backgrounds, brought together by a shared love for communicating science to the world. Team members rotate through the role of Executive Producer each quarter. Click on a name to find out more:
Beth Bennett
Chip Grandits
Susan Moran
Joel Parker
Shelley Schlender
Jill Sjong
Alejandro Soto
How On Earth Emeriti
---
---
Beth Bennett
---
Chip Grandits
---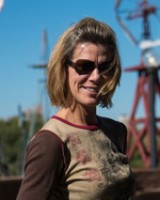 Susan Moran is a freelance journalist whose work focuses on the environment, science, health and business. She writes for Popular Science, Discover, The New York Times, The Economist, Nature and other publications. Susan has taught magazine writing and reporting as an adjunct instructor at the University of Colorado's School of Journalism and Mass Communication. She was a Knight Science Journalism Fellow at MIT in 2009-2010, and a Ted Scripps Fellow in Environmental Journalism at the University of Colorado in 2001-2002. Previously, she worked on staff at Business 2.0 magazine, the San Francisco Chronicle, and Reuters news agency (in Tokyo, New York and Silicon Valley). She holds a master's degree in journalism from Columbia University, a master's degree in Asian studies from the University of California at Berkeley, and a BS in political science (with a minor in environmental studies) from UC Santa Cruz. She lives with her husband in Boulder, Colo., where, unlike most Boulderites, she doesn't rock climb or run an Iron Man before breakfast. Despite not living up to the zeitgeist of the town she does love nature, hiking, cycling, backpacking, and, of course, yoga.
---
Joel Parker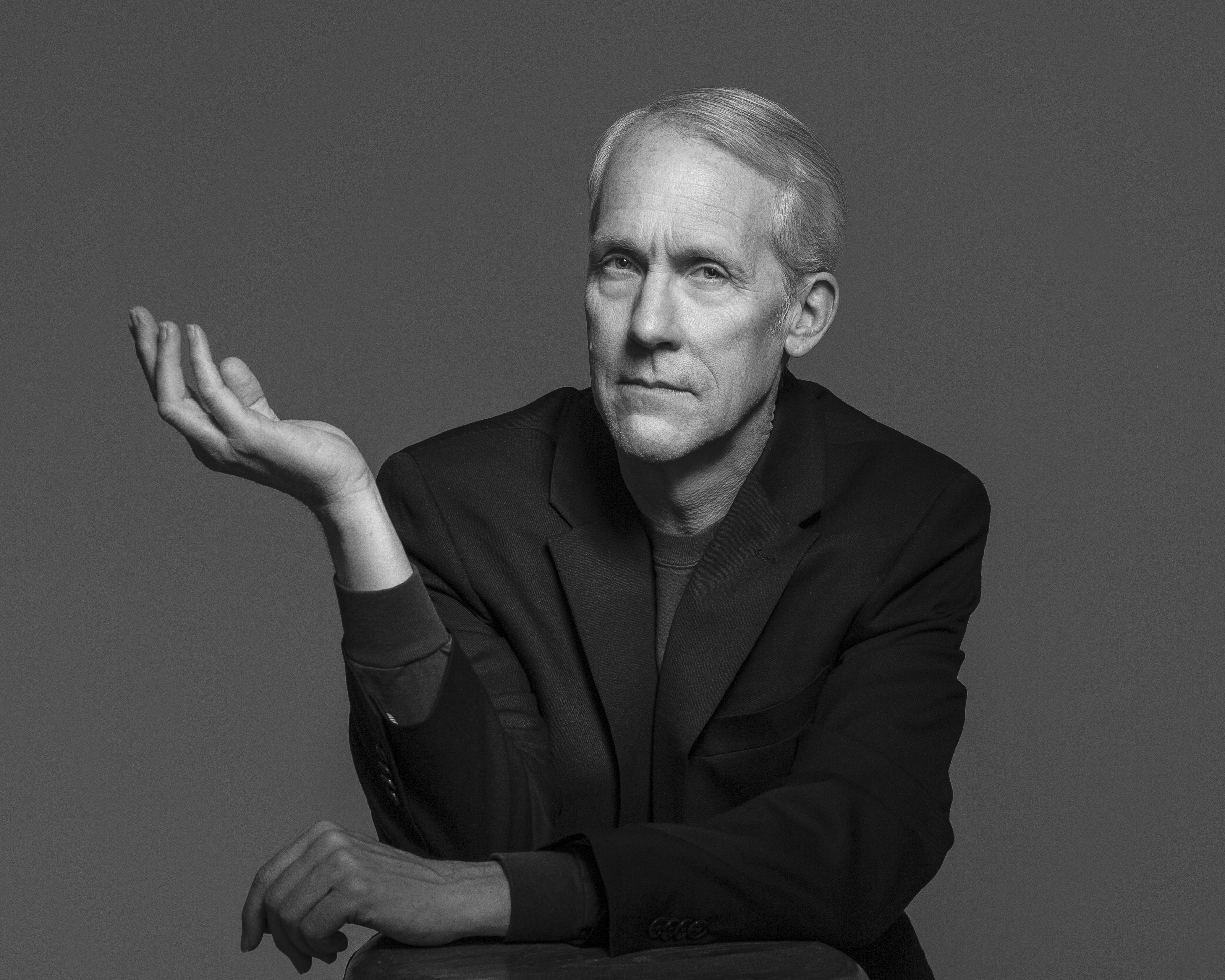 is a research astronomer, space mission manager, and Director at the Southwest Research Institute. He studied astronomy and physics at the University of California at Berkeley and University of Colorado at Boulder, receiving his Ph.D. in 1992. He has worked at NASA in Houston and Maryland, and among other projects has been a scientist for telescopes that have flown on the space shuttle, and has used the Hubble Space Telescope and other observatories in space and around the world for his research of massive stars, comets, and asteroids.  He is honored to be a science team member and project manager on space missions to the Moon, comets, and the outer solar system.  Joel also has been an actor, director, and crew member on stage, film, and TV for more than 40 years, and a musician for  more than 45 years.  His work with science education and public outreach combined with training in radio voiceover work drew him to How on Earth.  Joel is proud to be a contributor to the HOE team since 2002, and thankful for the opportunity KGNU provides to share the fun and fascination of science.
---
Shelley Schlender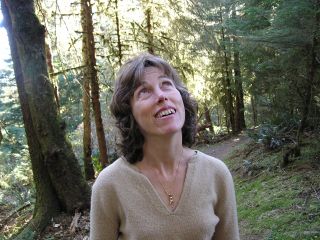 is a freelance radio journalist whose features have aired nationally on Living on Earth, Making Contact, Free Speech Radio News, and Sprouts. Her radio features have aired internationally on The Voice of America. Her KGNU/Sound Partners in Health documentary on the Childhood Obesity Epidemic was a finalist in the 2004 National Federation of Community Broadcasters Awards. At KGNU Boulder-Denver, Shelley's a volunteer who anchors the Friday morning news, does health and science features, and helps out with radio training, including with Overdub, KGNU's Youth Radio collective. In her spare time, Shelley helps out with community health education, goes hiking with her husband, Greg and dog, Brian, likes to cook and go to movies. Shelley and Greg have two sons, Walt and Amory.
---
Alejandro Soto
is a planetary scientist and aerospace engineer working at the Southwest Research Institute in Boulder, CO. For almost two decades, he has been involved in the exploration of our Solar System, either as an engineer or as a scientist. Alejandro is also involved in many science communication efforts, including his work as a producer and host for How on Earth.
---
---
Emeriti
Many How On Earth volunteers have contributed over the years and then gone on to new and exciting careers in science, technology, journalism and other life opportunities. We honor them and wish them all the best with all their endeavors!
---

In The Beginning: Sam Fuqua, Jeff Orrey

In late 1991, when KGNU hired Sam Fuqua, he was given very few specific programming suggestions – "just continue the fine tradition of news and public affairs."   However, Sam, Marty Durlin, and the Board recognized that Boulder was an area rich in science, with federal labs and the university, and that the early '90s were a time of growing bio-tech and hi-tech industry in the whole metropolitan region, so Sam took on the charge to develop more science programming.
The call went out over the air and in house, initial meetings were held at the end of 1991, and the show went on air in January of 1992.  Initially it ran on Tuesdays at 9:00 a.m.  When the station dropped NPR's Morning Edition in 1994, the science show moved to the 8:30 slot it occupies to this day.
Jeff Orrey, who was then a grad student in physics and shared Sam's interest in creating a science program, was one of the original producers.  "When we first aired the show we hadn't found a clever name for it yet, so we advertised over the air that we were having a contest to 'Name This Show.' We ended up with a long list of suggestions taped to the wall outside the recording studio, and 'How on Earth' was the finalist."
---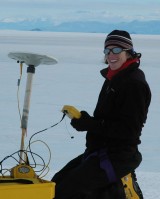 Beth Bartel is a master's student in journalism and mass communication at the University of Colorado at Boulder with too many interests to count. She has degrees in Spanish, geology, and geophysics with a specialization in volcano monitoring. Both for science and for journalism, she's been lucky enough to see eruptions at volcanoes in the Philippines, Ecuador, the U.S., and Antarctica and maintains that watching lava flow at Kilauea is probably the coolest thing ever. Before starting in journalism she worked as a field engineer helping scientists with high-precision GPS all over the world. Her written work has been published in the Boulder Daily Camera, elephant journal, and the book "Antarctica: Life on the Ice," with photography published in Viva Colorado. She is currently working to finish up a multimedia project about living with an active volcano in Ecuador. What's next? Science, media, and travel!
---

Ted Burnham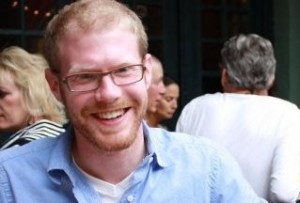 is a science journalist based in Boulder, Colo. As a writer, editor, researcher and multimedia producer, his work has appeared on Postscapes.com, CraftBeer.com, NPR's science desk blogs Shots and The Salt, NPR's Intern Edition, the Emmy-winning video podcast CU Science Update, and in local and national print publications. In addition to his on-air work with How On Earth, he built and manages the show's website. He was also a co-founder of The Boulder Stand, a student-run environmental news website at the University of Colorado's Center for Environmental Journalism. Ted holds a B.A. in Philosophy from Bates College and an M.A. in journalism from the University of Colorado. He likes to bike, ski, play ukulele, and cook.
---
---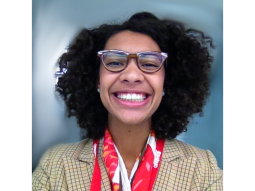 Kendra Krueger is an electrical engineer who advocates for paradigm change within scientific culture. Founder of Vescia Pi Labs LLC, she hopes to revitalize the human connection to the pursuit of knowledge through principles of ethics, eastern philosophy and grassroots community building. She holds both a bachelors (Rensselaer Polytechnic Institute) and masters degree (CU Boulder) in Electrical Engineering and has experience as an engineer and project manager in the semiconductor and photonics industry.
---
Jane Palmer is a freelance journalist whose work focuses on science, environment, health and technology. She writes most regularly for BBC Earth, BBC Future and the International Institute for Applied Systems Analysis and has also produced radio shows for Colorado Public Radio. In her previous life, Jane was a scientist studying first physics, then cognitive science, as an undergraduate and then computational molecular biology for her Ph.D. Her postdoctoral experience took her through the fields of molecular graphics, nuclear magnetic resonance, cheminformatics, drug discovery and 3D visualization. Finally, she realized that in the quest for new intellectual frontiers she should become a journalist so she could read up on whatever took her fancy and never specialize. She retrained as a science communicator in 2010 at UC Santa Cruz and followed the course with a three-year stint as a science writer/communicator at the Cooperative Institute of Research in Environmental Sciences in Boulder, Colo. As well as writing and being on the airwaves, she also teaches communication skills to scientists in the Front Range and beyond. She unashamedly moved to Boulder to pursue her passion for rock climbing and now lives in Eldorado Springs, just eight miles from Boulder, and a mere five minutes to some of the world's best climbing. She splits her time, rarely evenly, between work, climbing and having fun with her husband and daughter, Iona.
---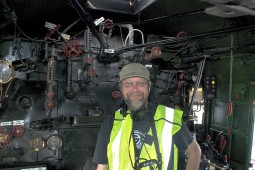 Jim Pullen is a freelance radio journalist and physicist. He is a reporter for Free Speech Radio News and National Native News, and reports, produces, and hosts news and public affairs at KGNU Community Radio, Boulder-Denver. Jim is an ardent supporter of community radio and its mission of service to the underserved. His interests are broad and ever-growing, but he is especially interested in communicating how technology and related policy affects ordinary people. Wearing his other hat, for two decades he helped develop and test state-of-the art systems like the James Webb and Kepler Space Telescopes. His specializations are systems engineering, optics, signal processing and optimal estimation especially as applied to multiple target tracking. His alma mater is the University of Washington, where he took a Masters in physics and was a PhD student in Anthropology and in Geophysics. Jim has sung in operas, musicals and choirs. He loves to hike and be aboard boats. Jim holds a blackbelt in American freestyle karate.
---
David Wilson