On today's show we offer three feature interviews, including a short opening interview.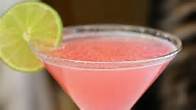 Alcohol and weight gain (starts at 3:34): Science journalist Jill Adams shares the latest science on the connection between alcohol and weight gain. The science is murky, as she states in her recent column in the Washington Post.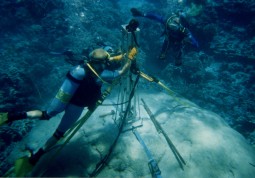 Climate Clues in Coral (starts at 9:02): Despite certain appearances and rumors to the contrary, global warming has not been on holiday for the past decade. But increases in temperature at the Earth's surface have slowed down, prompting scientists to work hard to figure out why. It seems that a lot of heat that has been building up in our planet's climate system due to greenhouse gas emissions has winded up deep in the Pacific Ocean. Why? Diane Thompson, a post-doctoral scientist at NCAR and lead author on a new study, discusses with HOE's Tom Yulsman how a sample of coral from a remote atoll in the tropical Pacific revealed some important answers.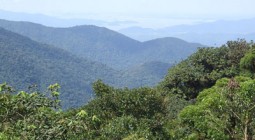 Tropic forests love CO2 (starts at 16:04) It's been known for some time that tropical forests are not only rich in biodiversity, but they also absorb a lot of carbon dioxide that humans spew into the atmosphere.  But just how much greenhouse gases—namely CO2–these forests take up, say, compared with temperate and boreal forests, has been eluding researchers.  Britton Stephens, an atmospheric scientist at NCAR, discusses with HOE's Susan Moran a new study he co-authored. It suggests that tropical forests may be absorbing far more CO2 than many scientists had previously thought.
Hosts: Susan Moran, Tom Yulsman
Producer: Susan Moran
Engineer: Shelley Schlender
Executive Producer: Kendra Krueger

Podcast: Play in new window | Download ()
Subscribe: RSS