On Tuesday, Nov. 5, How On Earth brings you one short report and two features: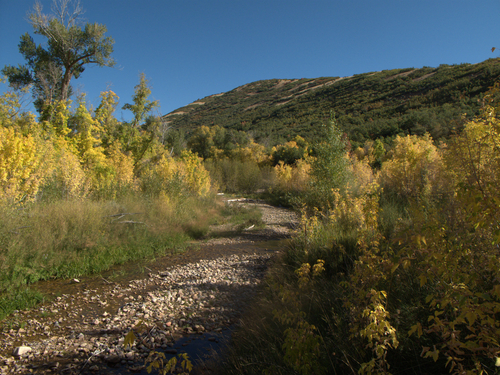 Feature 1 – Salt Lake City's Drier Future (start time 4:25): Guests Laura Briefer and Tim Bardsley talk with How On Earth's Jim Pullen about how science is helping water management planners in Salt Lake City prepare for an uncertain—and drier—future.  Briefer is the water resource manager for Salt Lake City's Department of Public Utilities and Bardsley is a hydrologist working with Salt Lake City via University of Colorado's Western Water Assessment.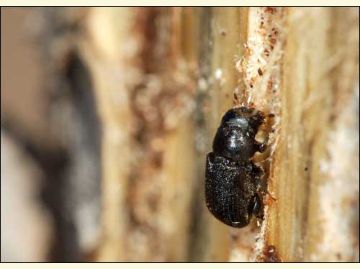 Feature 2 – Spruce Beetle Outbreak (start time 15:12): We continue with the climate theme, but bring it away from the cities and into the forests.  Picture this: Up high, in the mountains of Colorado, a small beetle, about the size of a grain of rice, works its way into the bark of a spruce tree, where it burrows in to find some tasty morsels—the tree's reproductive tissues.  Here it will feast, and, under the right conditions, kill the tree.  This is not the more familiar mountain pine beetle, but a spruce beetle.  Same idea, different tree.  And the scale of a current spruce beetle outbreak in our state is being referred to by CU researchers as "massive."  University of Colorado ecologist Sarah Hart tells How On Earth's Beth Bartel more about Colorado's spruce beetle outbreak and the drought that's causing it.

Short Report – Animal Tagging (start time 1:07): Does tagging animals affect the very behavior scientists are trying to study? Susan Moran reports on how one study finds that even small tags and equipment can drag marine creatures down. For more information, check out NOAA's Pacific Islands Fisheries Science Center page and photos or, better yet, videos of model (mock?) turtles and their wind tunnels.
Hosts: Beth Bartel, Jim Pullen
Producer: Beth Bartel
Engineer: Jim Pullen
Executive Producer: Beth Bartel
Additional Contributions: Susan Moran

Podcast: Play in new window | Download (Duration: 22:48 — 31.3MB)
Subscribe: RSS