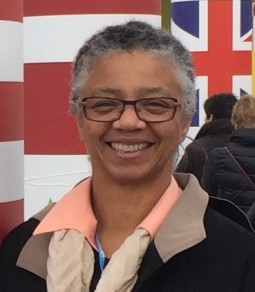 This week's show offers two features:
Global Biodiversity (start time: 1:22): Scientists, NGOs and government representatives from nearly 200 countries have been gathering in Cancun, Mexico, for the UN Biodiversity Conference, known as COP13. They're meeting to promote protocols and strategic actions related to biological diversity, climate change, food security, and even citizen science.  Gillian Bowser, a research scientist at Colorado State University, has studied international climate and biodiversity conventions, while working on issues such as women in sustainability, as well as citizen science. She discusses with host Susan Moran the importance of COP13, and the impact of citizens in scientific studies, such as identifying and tracking butterflies, birds and other species.
Scientists' Letter to Trump (start time: 12:09) Last week roughly 800 earth and planetary scientists, as well as energy experts, sent an open letter to president-elect Donald Trump, urging him to take six concrete steps to address climate change and to help protect "America's economy, national security, and public health and safety." Trump has called global warming a concept created by China to make U.S. manufacturing non-competitive, and he has picked a climate change denialist to lead the Environmental Protection Agency. Many scientists fear that a Trump administration will drastically decrease federal funding for climate research. Indeed, the Trump transition team has already issued a questionnaire to the Department of Energy to identify employees and contractors who have worked on climate change research. Alan Townsend, an ecologist at the University of Colorado Boulder and one of many Colorado scientists who signed the letter, discusses these issues with hosts Maeve Conran and Susan Moran.
Hosts: Maeve Conran, Susan Moran
Producer: Susan Moran
Engineer: Maeve Conran
Executive Producer: Beth Bennett
Listen to the show:

Podcast: Play in new window | Download (Duration: 26:43 — 24.5MB)
Subscribe: RSS