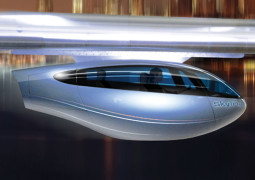 Sustainable Transportation is a major issue for the front range.  In that field a hot topic is PRT, which stands for Personal Rapid Transit system, a radical vision for creating a sustainable infrastructure to get us from point A to point B.  How on Earth interviews Dr. R. Paul Williamson about his proposal for an Elevated High-Speed MagLev PRT system from Boulder to Longmont to Firestone.  How practical is it?
Headlines on Tissue Nanotransfection or TNT from Ohio State University Wexner Medical Center seem more like science fiction than science, they are looking to try it on humans next year.
If you were up in Wyoming filming the eclipse did your picture get photo-bombed by the International Space Station like this?
Host: Chip Grandits
Producer: Chip Grandits
Engineer: Maeve Conran
Executive Producer: Alejandro Soto
Listen to the show:

Podcast: Play in new window | Download (Duration: 25:46 — 23.6MB)
Subscribe: RSS