Today's show offers three features: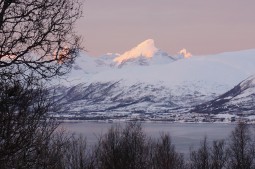 Arctic Dispatch: (start time: 1:02) Co-host Susan Moran returns from Tromso, Norway, with a dispatch from the Arctic Frontiers conference, which addressed the human health and environmental impacts of a rapidly thawing Arctic. Lars Otto Reierson, executive secretary of the Arctic Monitoring and Assessment Program within the Arctic Council, discusses the transport and impacts of  contaminants on the Arctic food web and the indigenous people who depend on it. And Michael Tipton, a physiologist at the University of Portsmouth in the U.K., speaks about the risks of and physiological responses to extreme cold environments. Read Susan's article in Popular Science for more about the thawing Arctic.
Atmospheric methane spikes: (start time: 9:39) Dr. Ed Dlugokencky, an atmospheric chemist with NOAA's Earth Systems Research Laboratory, speaks with co-host Jim Pullen about a paper he co-authored in Science about a recent spike in atmospheric concentrations of methane, which is 30 times more effective than carbon dioxide as a greenhouse gas. The graph to the right shows globally averaged methane (blue) and its de-seasonalized trend (red) determined from NOAA's global cooperative air sampling network. To learn more about KGNU's coverage of fracking issues, visit our fracking blog!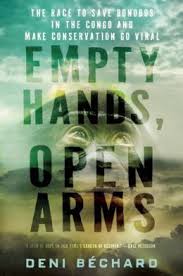 Bonobo Conservation Success: (start time: 16:11) Author Deni Bechard speaks with Susan Moran about his new book, Empty Hands, Open Arms: The Race to Save Bonobos in the Congo and Make Conservation Go Viral. The book highlights the success that a nonprofit is having in the Democratic Republic of the Congo in sparing the animals from extinction while economically benefiting local communities.
Hosts: Susan Moran, Jim Pullen
Producer: Susan Moran
Engineer: Jim Pullen
Executive Producer: Jim Pullen
Listen to the show:

Podcast: Play in new window | Download (Duration: 23:33 — 26.9MB)
Subscribe: RSS