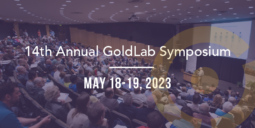 CU-Boulder's 14th annual Gold Lab Symposium on the Science of Health takes place this Thursday and Friday at CU-Boulder's Muenzinger Auditorium and on line.   You can sign up for the symposium  here.   In today's show, Larry Gold, founder, scientist and entrepreneur, talks about some key scientific discoveries being discussed at this year's symposium, along with the implications for health and health care.
This week, we focus one on of the new findings that will be discussed at the Symposium, in a talk by scientists. Andreas Beyer & Argyris Papantonis
The talk is titled, "Living in the Fast Lane: Accelerated Copying of Genetic Information with Aging."  For more about the science paper from Nature related to this topic, go here.
Host / Producer : Shelley Schlender


Podcast: Play in new window | Download (Duration: 26:56 — 37.0MB)
Subscribe: RSS