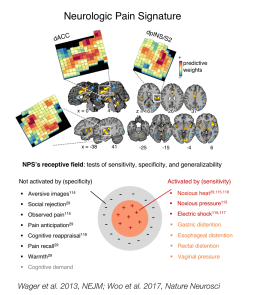 Chronic pain is a debilitating condition for millions of people worldwide.   But what role does our brain play in processing pain?    Cognitive neuroscientists are gaining a better understanding of how our brain processes pain.   Using advanced imaging techniques, they can now measure and model brain systems linked to our pain and emotions.   This is shedding new light on interventions for people who suffer from chronic pain.
In this How on Earth episode, Jill Sjong speaks with
Tor Wager
, Distinguished Professor in Neuroscience at Dartmouth College, and formerly Professor of Psychology and Neuroscience at CU Boulder.   Jill also speaks with 
Charlie Merrill
, a Boulder-based physiotherapist and Clinical Advisor at
Lin Health
, a digital integrative pain clinic.   Charlie Merrill works extensively with local athletes, many of whom suffer from chronic pain.
Host:   Jill Sjong
Executive Producer:   Susan Moran
Engineer:   Maeve Conran
Listen to the show:

Podcast: Play in new window | Download (Duration: 31:00 — 38.3MB)
Subscribe: RSS