1964 Alaska Earthquake (start time 04:37) This week 50 years ago, in 1964, the Beatles were huge, Alaska had only been a state for a mere five years, and the theory of plate tectonics was in toddlerhood. This Thursday, March 27, also marks the 50th anniversary of the magnitude 9.2 Great Alaska Earthquake of 1964.
This earthquake changed our thinking about how the world works by showing us the hard way that tsunamis can arrive before the ground even stops shaking, that we can look in sedimentary records to recognize past great earthquakes offshore in places like the Pacific Northwest, and that these huge earthquakes rip the Earth open along a plane rather than in bits and pieces. What you'll hear on today's show is just the tip of the seismic iceberg: How the earthquake confirmed subduction, which is where one tectonic plate plunges under another. Beth Bartel speaks with Dr. Mike West, the Alaska State Seismologist and Director of the Alaska Earthquake Center, about his recent paper, "Why the 1964 Great Alaska Earthquake Matters 50 Years Later," published in Seismological Research Letters.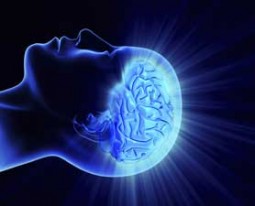 Neuroscience of Dying (start time 12:38) If there's one thing more certain than taxes—pardon the reminder—it's death. It may be certain, but it's still one of life's biggest mysteries. On today's show, we explore what neuroscience can tell us about chemical and hormonal releases that can occur as we near the threshold of death.
For instance, many people have written about so-called near-death experiences. It's when your heart stops. You walk effortlessly toward a tunnel. You see a blast of white light. You might call it Heaven. Visions like these that people report they've had have some biochemical underpinnings.
To help us understand the limited but fascinating body of scientific research regarding the neurobiology and chemistry of dying, Susan Moran talks with Dr. Ilene Naomi Rusk. Rusk is a psychologist who specializes in neuropsychopharmacology and co-directs The Brain and Behavior Clinic in Boulder.
Hosts: Beth Bartel and Susan Moran
Producer: Beth Bartel
Engineer: Shelley Schlender
Executive Producer: Jim Pullen
Additional contributions: Jane Palmer and Ted Burnham
Listen to the show:

Podcast: Play in new window | Download (Duration: 24:03 — 33.0MB)
Subscribe: RSS