Weather drones (start time 5:10) Brian Argrow, former professor and Associate Dean of engineering at CU Boulder, joins us in the studio to talk about the recent formation Unmanned Aircraft Systems and Sever Storm Research Group.  The group is a collaboration between the CU Boulder and the University of Nebraska-LIncoln who have been working together since 2006.  The group now consists of a large number of members including local national labs and university groups.  The purpose of their research is to learn more about storm formation in order to improve emergency response time.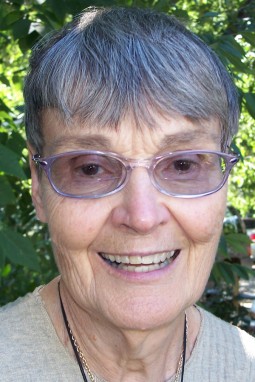 Dr. Theo Colborn (start time 15:22) Dr. Theo Colborn passed away on Sunday December 15th at the age of 87.  She was a scientists, activist and founder of The Endocrine Disruption Exchange (TEDX).  The exchange served to collect and disseminate scientific evidence on the effects of exposure to low-levels of industrial chemicals.  During this pre-recoreded interview from our colleagues at KVNF Paonia Public Radio, she talks about the lack of scientific testing methods for fracking fluids.
Host, Producer, Engineer: Kendra Krueger
Theo Colborn Interview courtesy of: KVNF Paonia Public Radio
Executive Producers: Kendra Krueger, Jane Palmer
Listen Here!

Podcast: Play in new window | Download (Duration: 24:37 — 22.5MB)
Subscribe: RSS