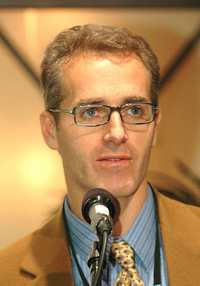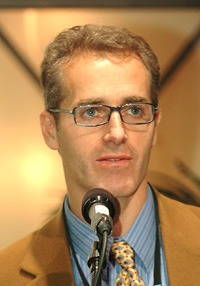 Here's an extended version of Shelley Schlender's interview with Dariush Mozaffarian on Salt.  Note that in the interview, Shelley asks Dr. Mozaffarian to comment on some of the assertions made in the popular press, Scientific American story, It's Time to End the War on Salt."  The interview mentions a citation in the popular press article about the Cochrane Collaboration's view on salt.  After the interview, Mozaffarian's pointed out this more recent assessment from the Cochrane Collaboration:
The most recent on salt and blood pressure is below:
Cochrane Database Syst Rev. 2004;(3):CD004937.
Effect of longer-term modest salt reduction on blood pressure.
He FJ, MacGregor GA.
Here are the verbatim conclusions from that report:
"CONCLUSIONS: Our meta-analysis demonstrates that a modest reduction in salt intake for a duration of 4 or more weeks has a significant and, from a population viewpoint, important effect on blood pressure in both individuals with normal and elevated blood pressure. These results support other evidence suggesting that a modest and long-term reduction in population salt intake could reduce strokes, heart attacks, and heart failure. Furthermore, our meta-analysis demonstrates a correlation between the magnitude of salt reduction and the magnitude of blood pressure reduction. Within the daily intake range of 3 to 12 g/day, the lower the salt intake achieved, the lower the blood pressure."
Additionally, Mozaffarian suggests that people interested in this topic check out a meta-analysis by the British Journal of Medicine Titled, Salt intake, stroke, and cardiovascular disease: meta- analysis of prospective studies.
Last but not least, for a recent speech by Mozaffarian that provides even more detail on these topics, click here.

Podcast: Play in new window | Download (Duration: 23:52 — 21.9MB)
Subscribe: RSS