We discuss the environmental and human costs of natural gas drilling practices, and then the human toll of the BP oil spill in the Gulf of Mexico one year after the disaster.
On natural gas drilling practices, Susan Moran interviews Steve Torbit, regional executive director of the National Wildlife Federation's Rocky Mountain Center; and Steven Hall, communications director for the Colorado Bureau of Land Management.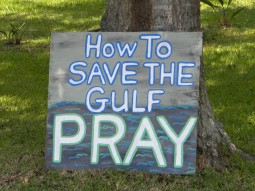 Ted Burnham interviews Liesel Ritchie, assistant director for research at the Natural Hazards Center, about the BP oil disaster's social costs. Click here for details of the study.
Producer: Tom McKinnon
Co-hosts: Tom McKinnon and Susan Moran
Engineer: Ted Burnham
Headlines: Breanna Draxler

Podcast: Play in new window | Download (Duration: 24:27 — 22.4MB)
Subscribe: RSS