The team considers noteworthy science on the last day of 2013. What's worth mentioning? Too many people, too much carbon, and way too much fun in astronomy!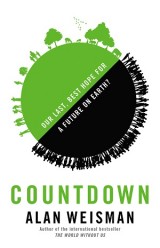 Biology and Health (start time 00:56). This year marked the passing of long-time Boulder resident, Al Bartlett. Bartlett was one of the world's most eloquent voices calling for population control. He will be missed. One of the champions picking up the torch is New York Times bestselling author, Alan Weisman. Weisman offers exciting solutions to population growth in Countdown:  Our Last, Best Hope for a Future on Earth.
How on Earth's Shelley Schlender reports that this is a hard book to read, because it's long, and thorough, and urgency of the need for population reduction worldwide is often not a happy topic. She admits that sometimes, she even switched to a detective novel before reading more of Countdown. But she kept at it because Countdown provides some exciting solutions to population growth. One of the most compelling is to provide women with education and access to birth control. It turns out these two offerings are often a key to women deciding, voluntarily, to limit their families to two children, and sometimes, fewer.
Co-host Shelley Schlender hosts this interview with Weisman about perhaps the greatest problem facing humanity–too many people.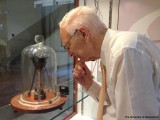 Physics and Astronomy (start time 08:56). Co-host Jim Pullen couldn't decide on the best physics and astronomy story of 2013, so he dipped into the rich happenings of the year, taken from all over the world: superbolides skipping over Russia, bitumen dripping in Ireland, Voyager 1 long-ranging somewhere in the galaxy, and Icecube spying far-flung neutrinos down at the bottom of the world (and beyond). We'll learn that the news of 2013 owes much to 2012, 1977, 1944 and even 1927. And that leaves WIMPS, dark matter, LUX, two-dimensional graphene, trapped quantum states, quantum computers, and so much more for 2014!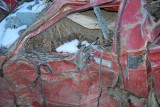 Environment (start time 16:44). What a year it's been! We shot past 400 ppm of CO2 in the ever-warming blanket of air skinned over the planet. And disasters! Mighty and perilous Super Typhoon Haiyan, with the fastest winds ever recorded, crashed into the Philipines in November. More locally, in September here on the Northern Front Range, a flood of historic proportion. Co-hosts Susan Moran and Tom Yulsman look at the perils of 2013 and portents.
Happy 2014 to you, our KGNU and How On Earth family!
Hosts: Shelley Schlender, Jim Pullen, Susan Moran
Producer: Jim Pullen
Engineer: Jim Pullen
Executive Producer: Beth Bartel

Podcast: Play in new window | Download (Duration: 24:20 — 27.9MB)
Subscribe: RSS