We share news about upcoming science events, cancer-causing additives in Easter candy, and we hunt for Colorado's native Easter Daisies.
Tibetan Watershed in Danger (Starts 1:00)  Lobsang Yangtso speaks 11 AM Wednesday at CU Boulder about the crucial need to protect Tibet's "Roof of the World" and its role in the world water supply.  Wednesday's 11 AM Seminar is also on Zoom.
The Nuclear Legacy of Rocky Flats.  (Starts 3:52) Regis University conducts this symposium tonight with  keynote speaker Kris Iversen, author of Full Body Burden, Growing up in the Nuclear Shadow of Rocky Flats.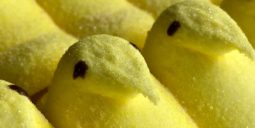 Cancer Causing Additives in Easter Candy   (Starts 10:20) The Environmental Working Group  wants to ban Easter Candy ingredients that carry a cancer risk

Boulder's Native Easter Daisies  (Starts 15:20) We join Boulder Naturalists Steve Jones and Ruth Carol Cushman, as they hunt for a deep-rooted little flower called the Easter Daisy along Boulder's geologic wonder known as the Six Mile Fold.

Host & Show Producer: Shelley Schlender
Engineer: Shannon Young
Executive Producer: Beth Bennett

Podcast: Play in new window | Download (Duration: 26:58 — 37.1MB)
Subscribe: RSS